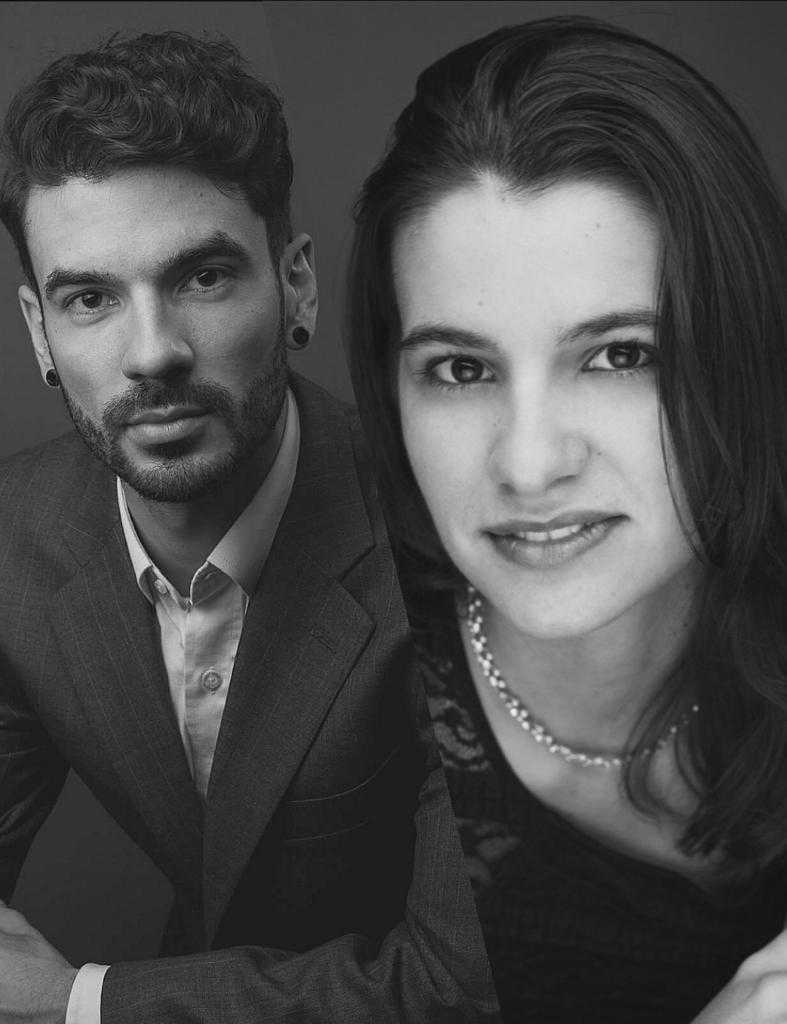 Integrated by the Colombian tenor Pablo Martinez and the Cuban pianist Karla Martínez, they started to play music together occasionally in Barcelona while they were studying in Conservatori del Liceu. Both obtained scholarships for studying in the Reina Sofía School in Madrid in their respective specialities and continued their work as a duo.
They have performed in many concert halls like: Auditorio Sony, La Casa de las Flores, Auditorio Nacional and the concert hall of the Juan March Foundation, inside the cycle Jóvenes Intérpretes with their own project Herencias, linking European and Latin-American music, with works from different periods and representative styles of both cultures.
In addition, both are part of the sociocultural project Conectando Mundos, dedicated specially to kids and teenagers, created during the Entrepreneurship Program in the Reina Sofía School. This project links classic and folkloric music and has been performed in children's hospitals and schools with social risk.
Yarey, an aboriginal word, is a plant from the Palms of the Caribbean, and is the material used for making the peasant hats manually in Latin-America, especially in Caribe. For the duo is the symbol of their origin and roots.